So today at work the application I use to do pretty much everyting? Was down. I? Did not have a current copy of any fics in my gmail drafts. And so this resulted.

It's um. Harry Potter. For um. Er. Your cat. *facepalm*



WE CAN HAS BEGINNING?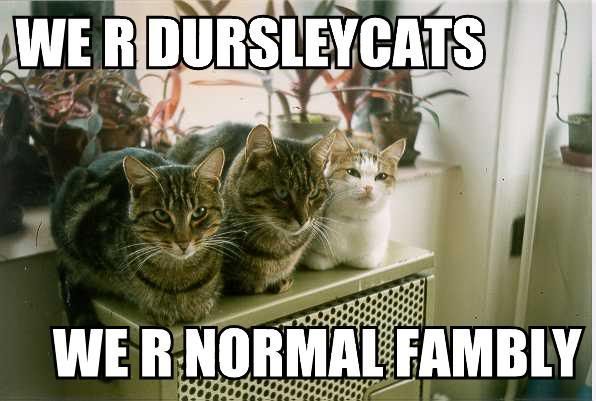 MR DURSLEY GO TO WERK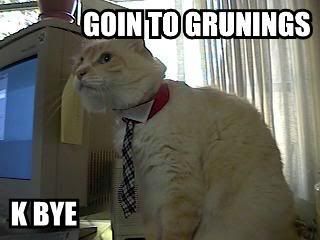 MR DURSLEY SEEZ OTHA CAT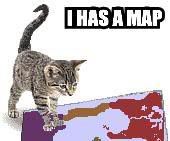 MR DURSLEY SEEZ LOTSA CATS LUKIN WIERD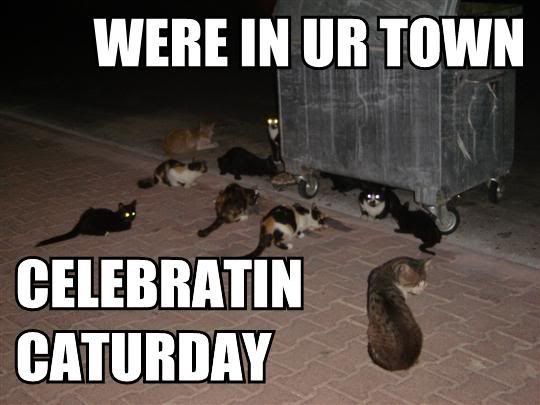 MR DURSLEY D: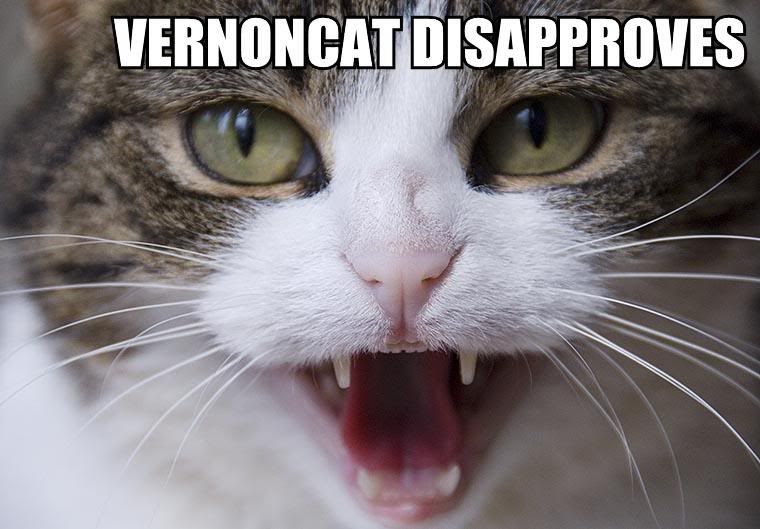 MR DURSLEY GO TO LUNCH AND HEARZ OTHA CATS TALKIN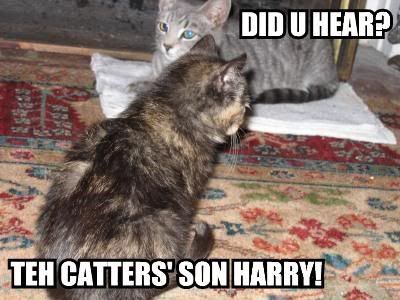 BTW, MR DURSLEY WIFE HAS A SISTERCAT NAMED LILY CATTER!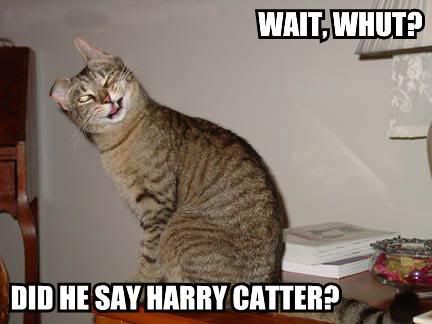 MR DURSLEY GOEZ HOME AFTUR WERK N GETZ SCRITCHES OFFA RANDUM CAT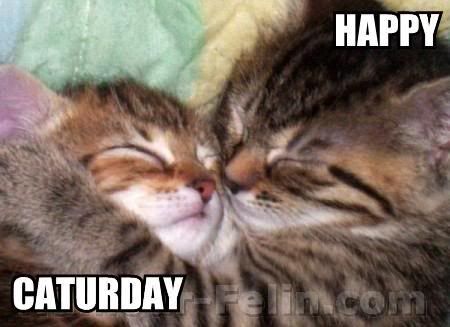 MR DURSLEY D: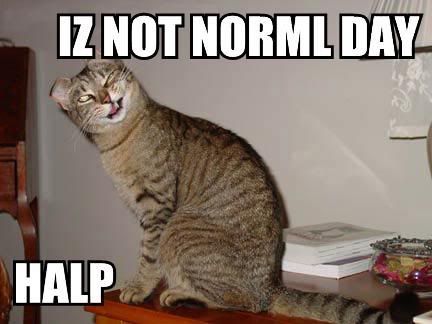 AT HOME MR DURSLEYS KITTEN DUDLEY IZ CLEVAR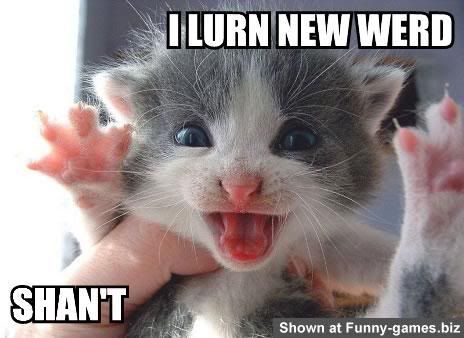 DURSLEYS R IN THIER HOUSE, WATCHIN THIER TV. TV CAT SEZ STRANGE THING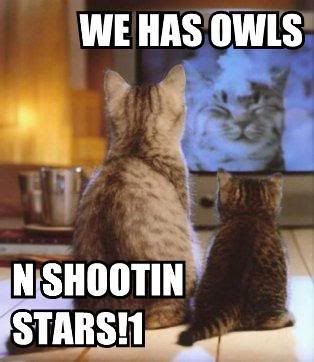 MR DURSLEY D: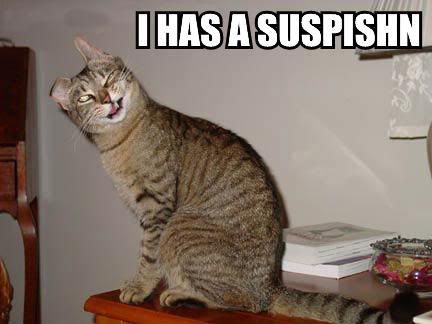 POOR MR DURSLEY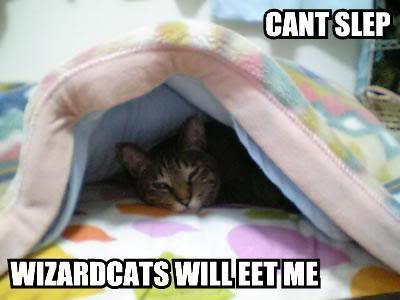 MEANWAIL, OUTSYD DA HOUSE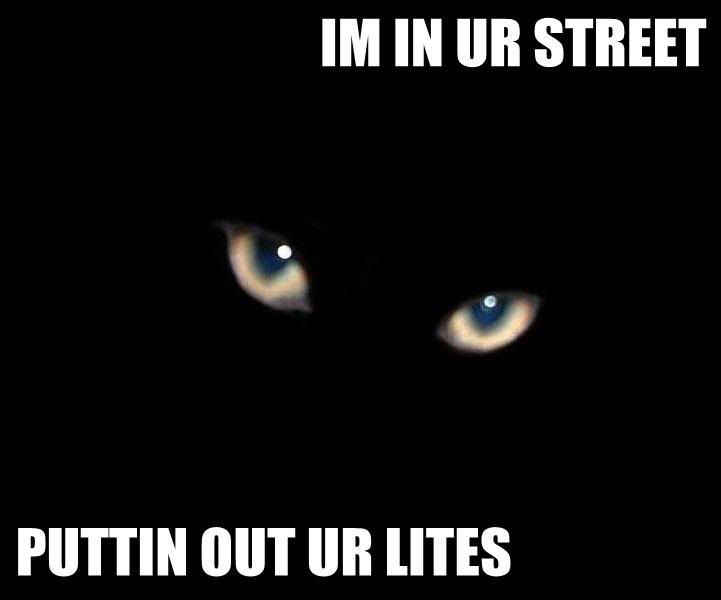 ITS A DUMBLEDOAR!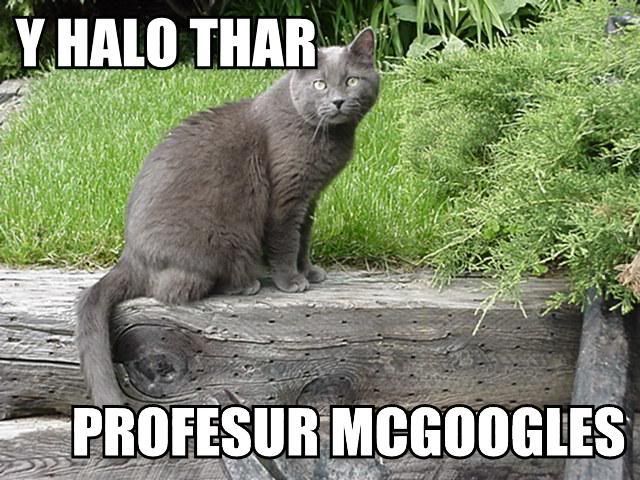 PROFESUR MCGOOGLES IZ NOT IMPRESEDED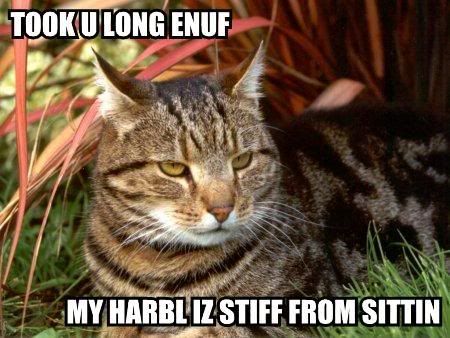 DUMBLEDOAR GIVEZ GOOD NEWZ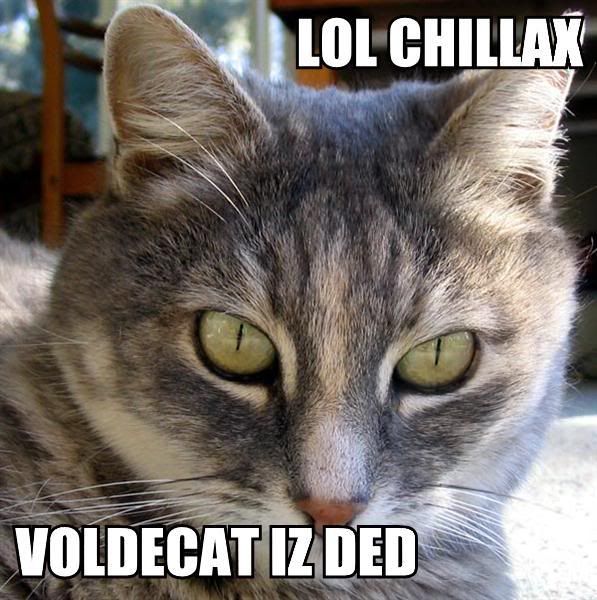 BUT MCGOOGLES IZ STILL NOT IMPRESEDED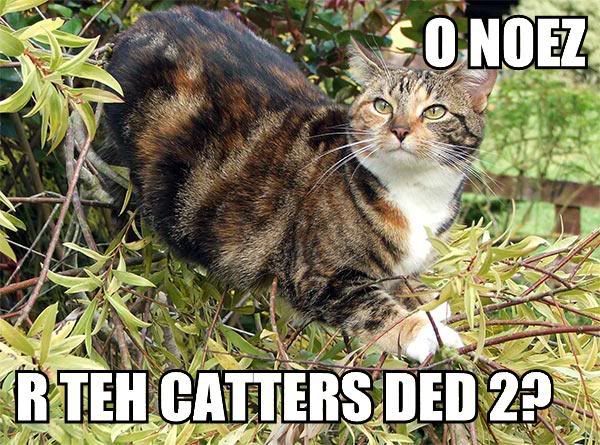 DUMBLEDOAR GIVEZ MOAR GOOD NEWZ!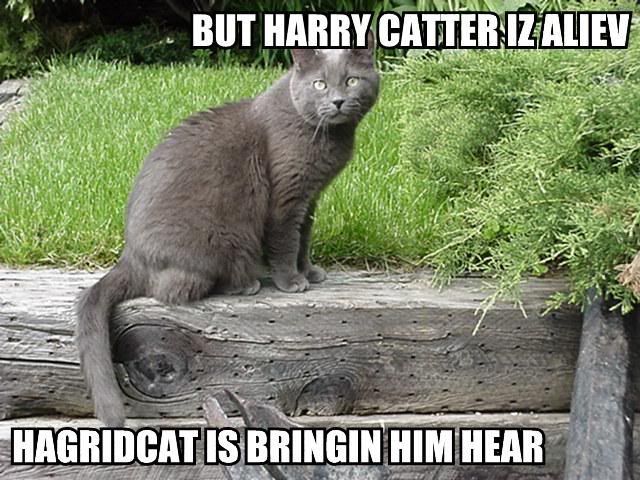 MCGOOGLES STILL A PARTY POOPER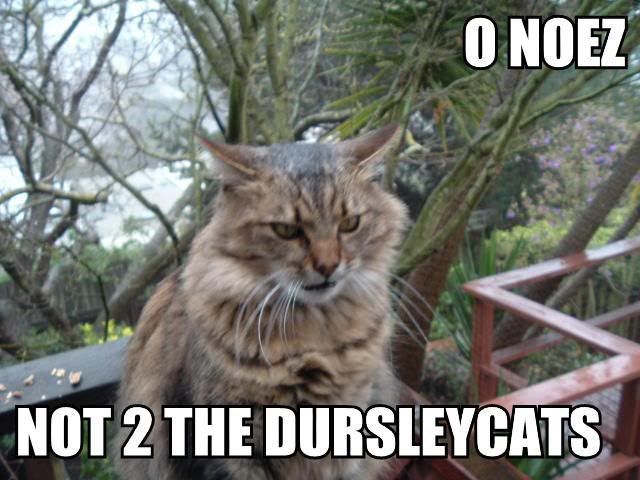 DUMBLEDOAR SIGH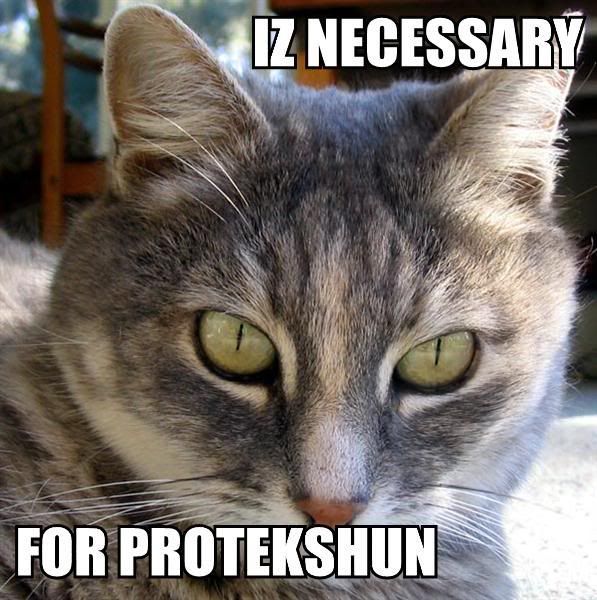 HAI ITS A HAGRID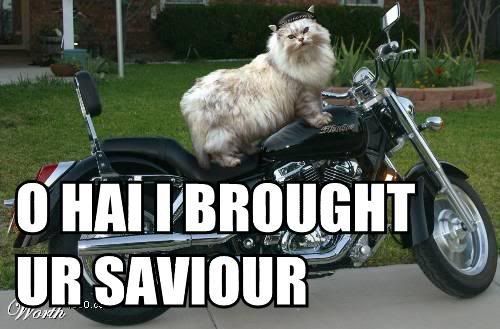 BABYCAT HARRY CATTER!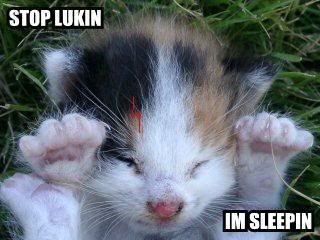 MCGOOGLES IZ AL ABOUT DA DOOM AN GLOOM




SO DUMBLEDOAR SEZ




AN THEN THEY TALK BIG WERDS A LOT AND HAGRID HAS A EMO TEAR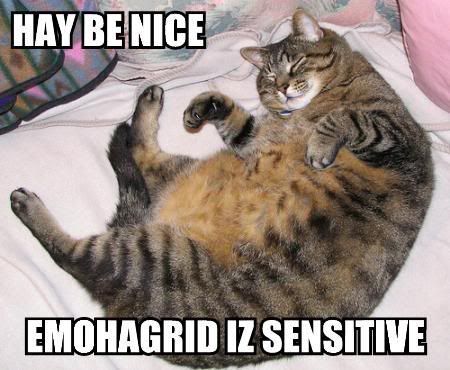 AN THEN THEY GO OFF 2 CELIBATE!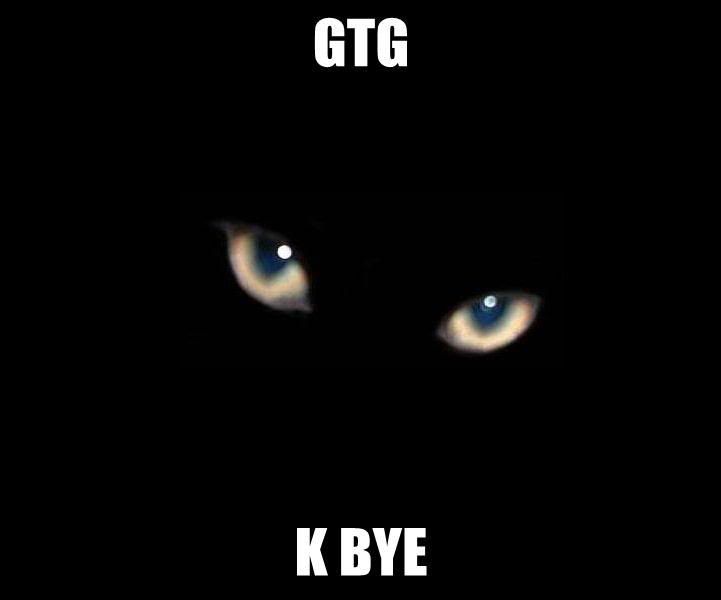 POOR HARRYCAT ALL ALONE ON DOARSTEP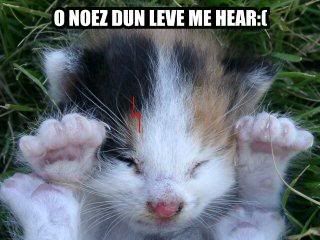 IN DA MORNIN MRS DURSLEY WAKEZ UP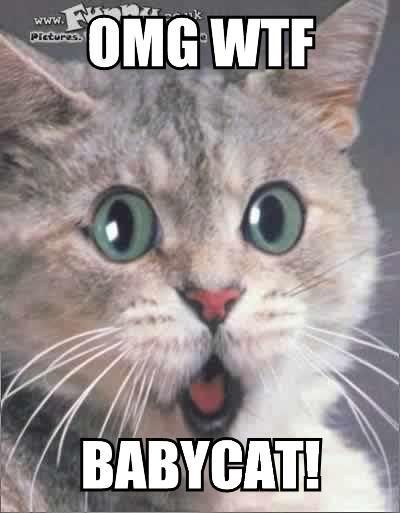 STAY TUNAD 4 MOAR?